Forestry, Coppices, Felling, Extraction, Logs and Sawn Timber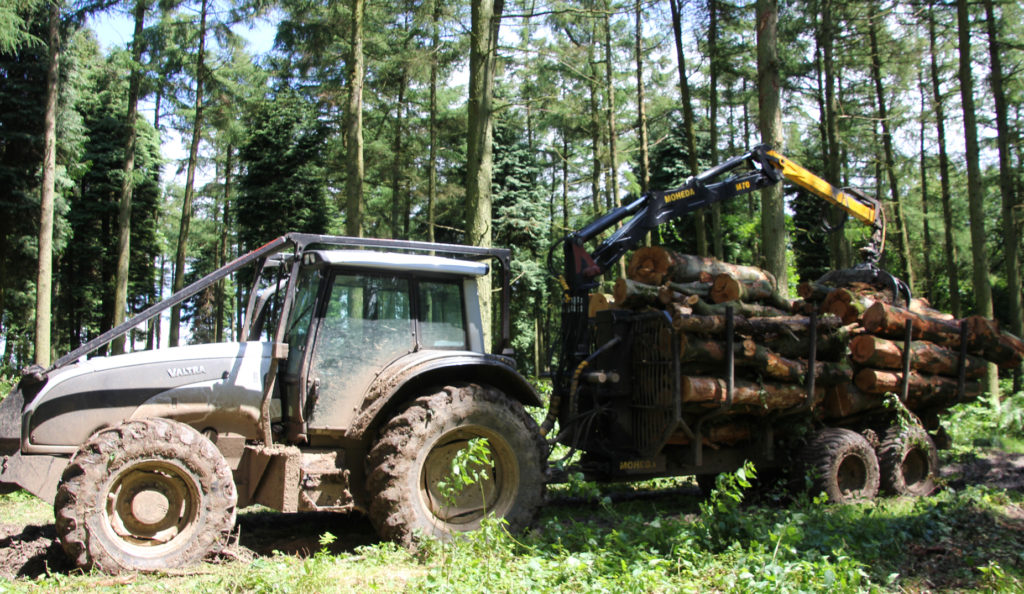 Frank Haighton Logs has been producing and selling logs for over 35 years. All our firewood is locally sourced and comes from Managed Woodlands, cut and processed by our very own Forestry Contractor.
Frank Haighton Logs is a family run business based in Hurstbourne Tarrant. Frank's main business is Forestry Contracting including Forestry, Coppices, Felling, Extraction, Logs and Sawn Timber.
Established in 1986 there have been many improvements in the way in which we process and deliver our firewood. An invested box system means we can supply clean and dry wood in a professional and reliable manner. The air is able to circulate round the boxes under cover in our barns. Once the firewood has been dried they can be cleanly poured onto a truck and swiftly delivery. We have developed many of our machinery to suit our needs and to ensure a fully efficient service.
We made the decision in 2013 to invest in building ourselves a kiln barn to dry our logs to provide our customer with a more cost effective and cleaner product. Our kiln is powered by Biomass technology and fueled by the by-product from our sawmills. This environmental approach means nothing is wasted and it enables us to produce enough firewood to meet demand.
As a local provider of wood fuel, we are making it easy for customers to find wood fuels that have been certified as Ready to Burn and that meet new legal requirements that come into force from 1 May 2021 in England.
All our logs are cut to approximately 9 inches long which is suitable for any open fire or woodburner. Each box will come with a selection of hardwoods of Oak, Ash and Beech. If you require anything different then please call as a box of firewood can be tailor made to suit your requirements.
Once you have placed your order then Frank will call you up personally to make delivery arrangements and to confirm your order. You can place you order by phone on 07802 373399, email or by using the order form on this website.
Sawn Timber
We can also provide sawn timber made to order, please contact us directly for more information.