All our firewood is locally sourced and comes from Managed Woodlands, cut and processed by our very own Forestry Contractor.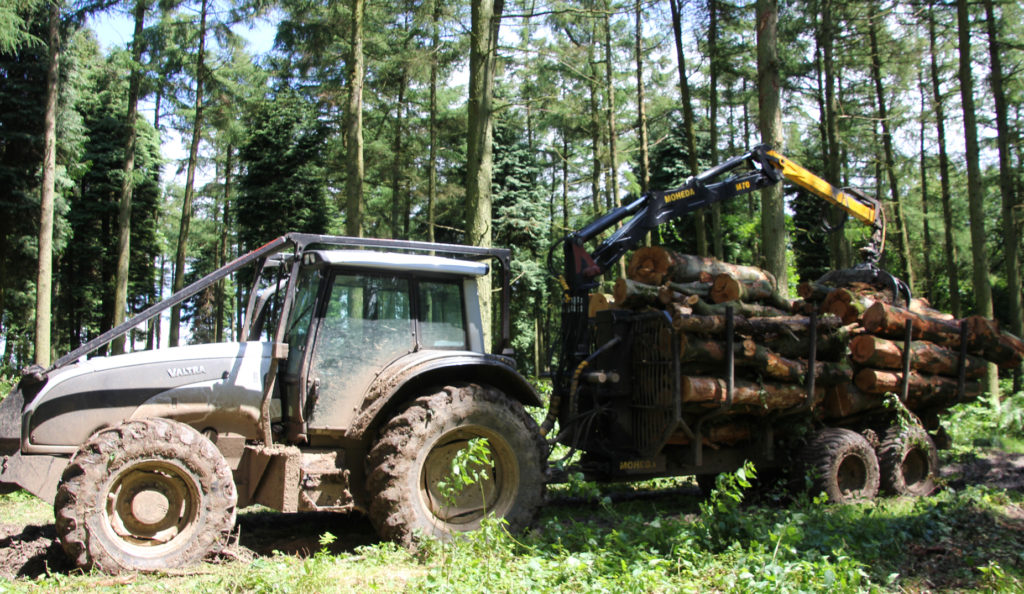 Frank Haighton Logs is a family run business based in Hurstbourne Tarrant. Frank's main business is Forestry Contracting including Forestry, Coppices, Felling, Extraction, Logs and Sawn Timber.
We made the decision in 2013 to invest in building ourselves a kiln barn to dry our logs to provide our customer with a more cost effective and cleaner product. Our kiln is powered by Biomass technology and fueled by the by-product from our sawmills. This environmental approach means nothing is wasted and it enables us to produce enough firewood to meet demand.
Sawn Timber
We can also provide sawn timber made to order, please contact us directly for more information.